My Blog
Posts for: May, 2015
By Crabapple Family Dentistry
May 26, 2015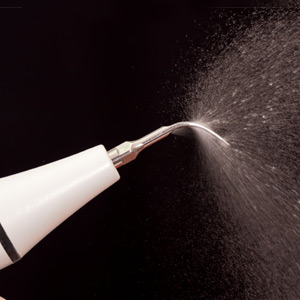 Undergoing regular dental cleanings is an essential part of periodontal (gum) disease prevention. While a daily habit of brushing and flossing cleans bacterial plaque from most tooth surfaces, it's difficult to remove from places your brush or floss can't access well. That, as well as hardened plaque deposits known as calculus, must be removed by a hygienist or dentist with a technique known as scaling.
Scaling is traditionally performed manually using specialized hand instruments known as scalers. Although hand scalers are quite effective, they must be used carefully to avoid damage to gum tissue or, during deeper cleaning known as root planing, the tooth roots. A different method for plaque removal known as ultrasonic scaling has grown in popularity as an alternative to manual scaling.
Ultrasonic scaling uses equipment emitting vibrational energy that crushes and loosens plaque and calculus, and disrupts growing bacterial colonies in biofilm. Plaque particles are then washed away using water irrigation. The most recent models of ultrasonic scalers have matched the effectiveness of hand scaling in removing plaque and calculus in shallow gum pockets, and surpassed the manual technique in cleaning out pockets greater than 4 mm. In experienced hands, they're kinder to tooth structure and other tissues. Water irrigation also improves healing by removing bacteria and scaling by-products, which also makes the area easier to view by the hygienist.
On the other hand, any type of power scaler must be used with caution with patients who have pacemakers, and are not recommended for those with hypersensitive teeth or teeth that are in the early stages of de-mineralization. The technique may also produce an aerosol of finely misted particles (with possible contamination) that requires added measures to contain them.
For most patients, though, ultrasonic scalers are an effective tool for plaque and calculus removal. As ultrasonic devices continue to evolve, patients will ultimately benefit from greater comfort and reduced treatment times.
If you would like more information on plaque removal with ultrasonic scalers, please contact us or schedule an appointment for a consultation. You can also learn more about this topic by reading the Dear Doctor magazine article "Dental Cleanings Using Ultrasonic Scalers."
By Crabapple Family Dentistry
May 11, 2015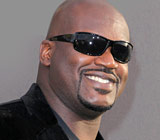 You may think snoring is a minor problem, but it can be a lot more than that. Just ask hoops star Shaquille O'Neal, whose rambunctious snoring bothered his girlfriend enough for her to suspect a health problem. Her observations eventually led to Shaq's diagnosis of moderate Obstructive Sleep Apnea (OSA), which occurs when the soft tissue structures at the back of a person's throat, including the tongue, partially close off the upper airway and prevent air from moving into the lungs during sleep. Sometimes airflow can be blocked completely for 10 or more seconds.
When air flow is reduced, blood oxygen levels drop. This leads to brief waking episodes known as "micro-arousals," which can happen sometimes more than 50 times an hour. The sleeper might not even be aware of this, even while gasping for air. Micro-arousals prevent the person from ever reaching deep, restful sleep.
Besides suffering from excessive daytime sleepiness, studies show sleep apnea patients are at higher risks of heart attacks, congestive heart failure, high blood pressure, brain damage and strokes. People with sleep apnea also have a higher incidence of work and driving-related accidents.
OSA can be treated in a few different ways. On the advice of his doctor, Shaq opted for a Continuous Positive Airway Pressure (CPAP) machine, which generates pressurized air delivered through a face mask worn while sleeping. The force of the pressurized air opens the airway (windpipe) in the same way as blowing into a balloon does.
For people with milder OSA, or who find they can't tolerate wearing a mask during sleep, an oral appliance supplied by a dental professional might be the answer. Oral appliances are worn in the mouth and are designed to gently reposition the jaw and move the tongue forward away from the back of the throat. Success rates of 80% or more have been reported using oral appliances, depending on the severity of the OSA.
If you would like more information on sleep apnea, please contact us or schedule an appointment for a consultation. You can learn more about sleep apnea by reading the Dear Doctor magazine article "Snoring & Sleep Apnea." Dear Doctor also has more on "Sleep Disorders & Dentistry."